JET ALUMNI ASSOCIATIONS (U.S., CANADA, JAMAICA, and TRINIDAD & TOBAGO)
JET Program Certificate of Participation
One way that JLGC assists former JET Program participants in the US, Canada, Jamaica, and Trinidad & Tobago is by providing a basic form of employment verification. Because CLAIR is not the actual employer of JETs, this Certificate of Participation cannot be proof of employment per se and may not be sufficient for some situations, but it does serve as proof of participation in the JET Program.
If you would like to request a copy, please fill out and submit the application form either as an email attachment or a fax. (Formal proof of employment can only be obtained from your former contracting organization.)

JLGC can provide basic proof of participation along the lines of: "Our records show that _____ was a participant on the JET Program from _____ to _____ , working in _____ (prefecture / city / town)."
Download "Request for JET Programme Certificate of Participation (Word File)"
JETAA Chapters and National Organizations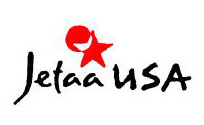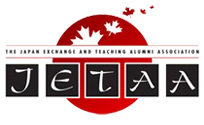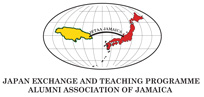 The JET Alumni Association is an independent organization comprised primarily of former JET participants. All alumni are encouraged to join their local chapter wherever they end up after leaving the Program. Chapters may belong to some form of national organization, or they may simply be a member of JETAA International, which serves as the coordinating body for chapters worldwide. In North America all chapters belong to either JETAA Canada or JETAA USA. Each of the Caribbean chapters is what is known as a "single-chapter country", so is both chapter and national in nature.
As of April 2021, JETAA has approximately 22,000 registered members in 53 chapters active in 18 countries, including 19 chapters in the United States, 7 chapters in Canada, 1 chapter in Jamaica, and 1 chapter in Trinidad and Tobago.
A main goal of JETAA is to develop and maintain ties of friendship with Japan. Among their many activities, JETAA members:
Draw on their experiences in Japan to assist with JET Program recruitment and promotion in their home countries;
Work to support sister state and sister city relationships;
Partner in support of economic and cultural outreach efforts by prefecture and local governments in Japan;
Introduce Japanese art, culture, and traditions to people in the US, Canada, Jamaica, and Trinidad & Tobago;
Provide advice, networking, and career support to former participants in the JET Program;
Create professional and social networks incorporating alumni, Japan-related organizations, "Friends of JET", and a broad range of public-sector bodies participating in the JET Program in Japan.
In support of their activities, CLAIR helps subsidize each chapter's activities as well as national and regional conferences that contribute to the chapters' ability to function more effectively and efficiently in fulfilling their objectives.

JETAA chapters each have their own by-laws in order to codify their operating procedures and clarify their goals, as do the national and international organizations. Through their efforts, based on their various mission statements, the chapters contribute not only to the JET Program itself but also to mutual understanding and exchange at the grass roots level between Japan and their home countries.

For further information, go to:
www.jetaausa.com/ for the US chapters;
www.jetprogramme.ca/former-jets/jetaa/ for the Canadian chapters;
https://www.jetaajamaica.org/p/start-here.html for the Jamaica chapter;
https://www.facebook.com/jetaatt.official/ for the Trinidad and Tobago chapter.
What does JETAA do for JET and for Japan?
JETAA not only supports CLAIR and the Ministry of Foreign Affairs in JET-related activities including recruitment, candidate selection, and orientation, but also organizes activities that provide JET alumni with opportunities for networking with their fellow alumni, Japan-related organizations in their community, and potential employers.

Every year, MoFA is primarily responsible for recruitment and candidate selection with support from former JET Program participants, who play an important role in helping to publicize the Program and select promising applicants. Polling of JET Program applicants has consistently shown that the majority of them learn about the Program from former participants, making the alumni an extremely cost-effective means of advertising and recruiting. Alumni input is also invaluable during the interview process.

Once candidates are selected, most chapters hold a pre-departure orientation where members conduct sessions on topics such as basic Japanese language, living and working in Japan, and strategies to incorporate JET experience into a larger career development plan. Recently returned alumni, in particular, are able to provide a wealth of useful knowledge based on their own experiences on the Program to help to ensure that the departing JETs are ready to hit the ground running as soon as they arrive in their new homes in Japan.

JETAA chapters also hold annual career and networking events for returning JETs to help them adapt to life after JET and provide them with career support such as helping them polish their resumes and introducing them to potential employers. The alumni also encourage newly returned JETs to become active members of their local chapter, which allows them to get involved in activities that connect them with the Japanese community in their area and with their former 'hometowns' and prefectures in Japan.