Mr. Paulo Ziulkoski, President of the Confederacao Nacional dos Municipios, Brazil, Visits JLGC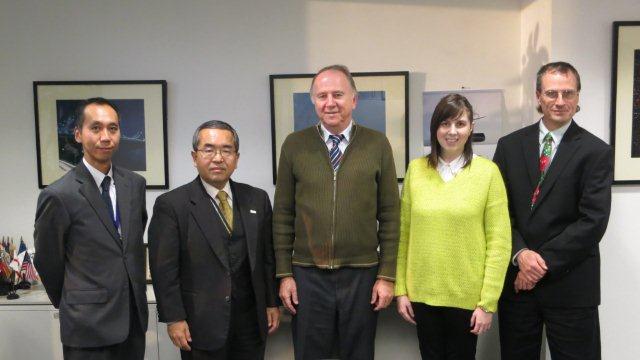 Executive Director Takaaki Ogata was pleased to welcome Mr. Paulo Ziulkoski, President of the Confederação Nacional dos Municípios (CNM, National Confederation of Municipalities of Brazil), to Japan Local Government Center / CLAIR, New York, on December 18th for a discussion on the activities carried out by our respective offices and how CLAIR might help CNM to promote greater international cooperation among local governments in Brazil. Mr. Gustavo Cezário, Director, also joined the meeting via Skype from Brasília.
With 4,500 of the 5,568 municipalities in Brazil as members, CNM has partnered with CLAIR for several years on a limited basis, sending participants to the Local Government Officials Training Program (LGOTP) run by CLAIR and the Ministry of Internal Affairs and Communications.
December 19th, 2012
Matthew Gillam, Senior Researcher