Nowadays, the increase in traffic accidents involving bicycles is one of the biggest problems in Tokyo. Cases of bicycle collisions with pedestrians, causing serious injuries to the pedestrians, and of bicyclists riding recklessly and being killed by cars are both occurring frequently.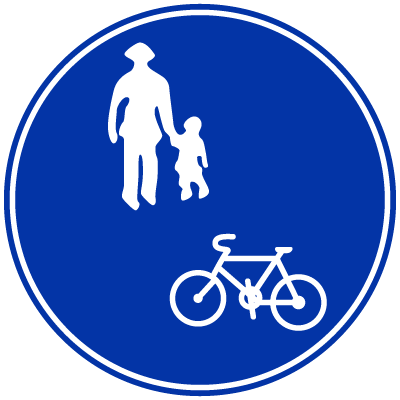 Bicycles are fundamentally supposed to use the roadway, but using a sidewalk is possible in many cases. Moreover, there are many problems in how people ride their bicycles, like those who are riding while running along a sidewalk at high speed or talking over their cell phone, and even texting.
Such things cause many accidents. In order to decrease the number of accidents, a recommended route map for bicycles was distributed for the first time in a Tokyo metropolitan area. The effort to disseminate directions for safe routes for bicycles was begun by the Tokyo Metropolitan Police Department on November 24th, 2011. The first phase is around the Seijo Police Station, which has companies, universities, schools and a residential area in its jurisdiction.
By this bicycle route you can avoid riding through the main street, which is full of cars and pedestrians. The route indicates a back lane in a residential area, where there are few cars. This helps prevent collisions with cars, the primary aim, but riders must be careful about people living in the neighborhood.
A person who uses this route says, "I feel it is easy to ride a bicycle because there are few cars. But there are a lot of pedestrian, so I must be careful of that."
Creation of a quota for improvements in the operation and manners of bicycles, pedestrians, and cars is now being considered.
December, 5, 2011
Katsuyuki Imagawa