Staff of the Japan Local Government Center recently attended a Columbia University Business School "zadankai" lecture by Masahiro Ogawa and Mike Knapek, both corporate vice-presidents of Yaskawa Electric Company. The presentation by the two company officials was to talk about how the Japanese company has built its reputation in the United States and what it hopes its future will be in North America. Along the way, the company wanted to give some advice for other Japanese companies that wish to break into the North American market.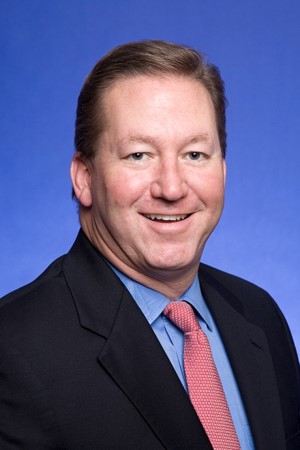 Mike Knapek,
vice-president, Yaskawa Corporation
Mr. Knapek began by describing the background of the company and how it had become the leader in various electrical fields, particularly robotics. The company is mainly involved in motors and, as such, has become famous for its high quality and technology. Robotics is mainly used in the automotive field. Now it has deployed over 300,000 in automotive factories, the largest number of any industrialised company. Its technology is not limited to large industrial uses: it provides 'servo-drives' (sort of gear boxes) in computers and innovative AC drives that save energy.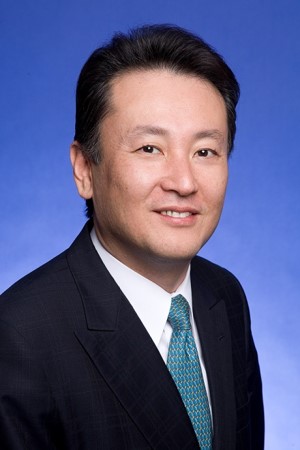 Masahiro Ogawa,
vice-president, Yaskawa Corporation
Yaskawa has come up with a new term to describe the way forward for the future – Mechatronics. Mechatronics is the marriage of mechanical and electrical components. But there is more. Yaskawa is developing clean power using its innovations in the mechatronics world (wind power and solar power). One of the methods that helps a Japanese company break into a market is through the acquisition of companies already situated in the market (Ajinomoto had done that with Windsor Foods). Yaskawa likewise bought a company that enhanced its DC voltage to inverter to power product. The third area that Yaskawa has developed and the one it seems with the most promise is what it calls Humatronics. This is the marriage of electronics with the human body. An example of this would be robotics and physical therapy.
Mr. Ogawa, then, expanded on this notion of Humatronics. The company was interested in what he called 'biomedical robotics'. One of the advantages of such an investment by the company would be accuracy and efficiency. This is particularly true of repetitive experiments involving chemical compounds. It could increase the accuracy of continuous inspection of patient samples and would help with the growing importance of individualised drug formulations without contamination. Mr. Ogawa explained that this venture for the company was more to help customers than to expand market share. He was really interested in the potential for robotics in physical therapy. The objective was to create something that was ultra lightweight, simple and easy to use. The most important aspect was that robotics could be individualised to the patient.
But, there is more to robotics. It can be collaborative for industry as well. For example, it can be used in picking fruits and vegetables on farms; packaging on an assembly line in a factory; stacking and shipping all sorts of products; and the logistics of handling materials in warehouses.
Finally, Yaskawa has been working on creating a seamless control mechanism. At the moment, most elements of a robotic system are separately controlled by a server that then integrates the actions sequentially. Yaskawa has found a way to have everything connected to the controller (much like a game-boy controller concept). This way, the manipulation of a robotic system can be interactive and more sensitive to the requirements of the job at hand. He called this 'industry 4.0'. Nevertheless, he recognised that Yaskawa can make a product but, from a business perspective, it needed to partner with other businesses that can further develop or market it.
The question and answer period was illuminating. When asked about how Yaskawa undertook innovations, both said that the main focus was on solving customers' problems first. Also, though, Yaskawa is always looking to develop its own products. Then, they were asked about Abenomics and growth strategies that relate to innovation in Japan. The answer was instructive. Government pays money for research and development but in the end the driver for research must be a business occasion or opportunity. So what happens is the money is spent purely on research not a specific business need and often there is no commercial benefit.
Finally, there was a question about what is nowadays called 'disruptive innovation'. This is where there is an innovative way of doing business that upsets the old way or traditional way of a company doing business. This is where Yaskawa has launched into the new applications for robotics. One of the areas the company is looking at is robotics and the elderly. The company believes the two can work together. The way the speakers put it was there was no need for programming. Often, the elderly will have difficulty relating to the human approach but are more accepting of robots. The robots are easy to use but the company made the point that it was not in the home-based business since it was mainly an industrial company. Mr. Ogawa explained that a company must remain within its area of expertise.
All in all, a fascinating look at the manner in which Japanese companies can innovate and be a worldwide success.
[Photos courtesy of Columbia University Graduate School of Business, Center on Japanese Economy and Business]