The Rocky Mountain JETAA chapter has been busy with two recent events helping out their various Colorado sister cities.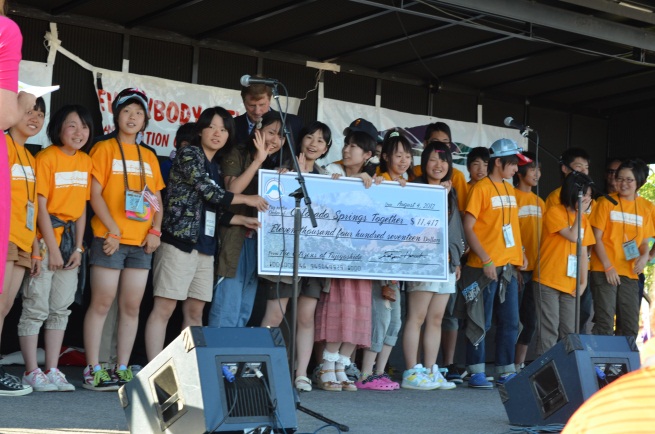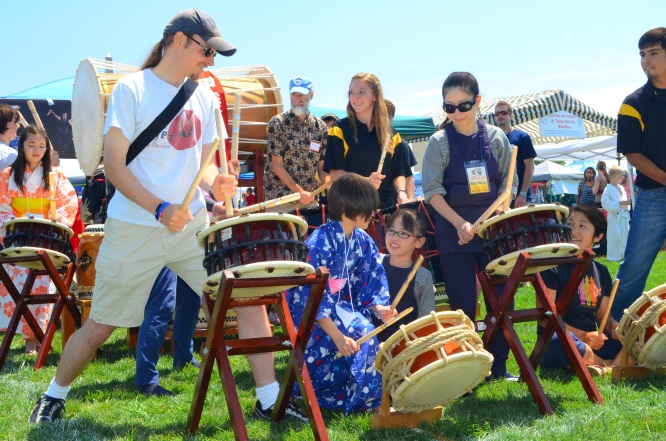 Fujiyoshida, in Yamanashi-ken, and Colorado Springs just celebrated their 50th anniversary in early August, so RMJETAA mobilized their Colorado Springs and Denver JET alumni to participate in the festivities in Colorado Springs and be available to assist with translating, interpreting, and other duties for the 70 visitors from Japan. One main place they helped out was the family event held at America the Beautiful Park on August 4th. Because many JET alumni from Colorado Springs were placed in Fujiyoshida as ALTs and CIRs, the celebration was a great chance for friends and acquaintances on both sides to get together again and reminisce about old times spent together in Japan. As part of the celebration, Mayor Horiuchi of Fujiyoshida and the students presented a check to Colorado Springs for $11,415, raised by the citizens of Fujiyoshida to help their sister city recover from the recent devastating wildfires there. Although Fujiyoshida now directly contracts with Colorado Springs for private CIRs it was wonderful that they could still draw on the resources of their former ties to the JET Program.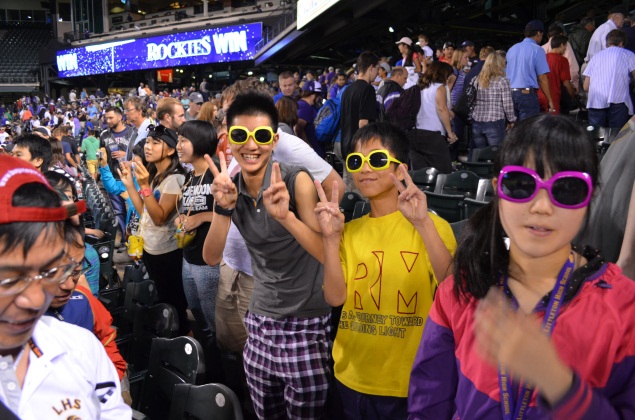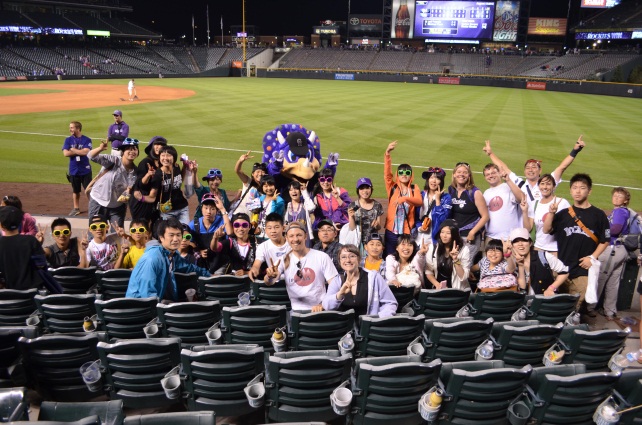 Denver then hosted about 30 junior high kids from their sister city of Takayama, in Gifu-ken, for a week in mid-August. The kids were selected from Takayama's four junior high schools and they had to compete for their spots on the trip. The kids had a very full schedule for their one week in Colorado and their last night, the 14th, was spent at a Rockies baseball game at Coors Field, where a group of JET alumni from Denver (including a couple of previous Takayama ALTs) met them for the game. As Jessyca Livingston from the Denver chapter reported, "We all had a blast and the kids were fantastic! They were really eager to practice their English and were surprised to have a bunch of ex-English teachers hang out at the game with them. I explained who we were and where each of us had taught in Japan and you could see them connect the dots. (We were all just like their various gaijin senseis!!)" The group's chaperones, English teachers and town officials, got to see a really fantastic example of how the JET network functions to bring people together like this, and it was mentioned that they are hoping to come back next year and they would like to do this with the alumni again.