Immediately after the great East Japan earthquake caused havoc and tragedy, Japanese local governments responded urgently to calls for assistance from the affected areas. Immediate initiatives and manpower were dispatched to help ameliorate the damages caused by the massive earthquake and subsequent tsunami.
As a representative of Hiroshima city government, I would like to tell you about how Hiroshima city officials responded. First, staff from the Fire Services Bureau and Waterworks Bureau were dispatched to the damaged areas and on the following days supplies arrived to support the relief efforts. A command center, the East Japan Earthquake headquarters was established to provide all types of support; including medical staff consisting of doctors and public health nurses to attend to the care of victims.
A team of radiation specialists with support from Hiroshima was dispatched to measure radiation dosages. A Hiroshima city official joined the group; "Hiroshima International Council for Health Care of the Radiation-exposed" (HICARE). The members of this organization have been specially trained to assist radiation victims and during the period from March 16 to 22 brought radiation dose measuring equipment to measure inhabitants' levels of radiation.
Architectural engineers are sent to Koriyama, Fukushima Prefecture, from May 9 until July 10. They investigated and reported their analysis of the devastation. Because they were from Hiroshima they were often asked by residents of the stricken areas about the dangers and subsequent consequences of radiation poisoning. They reassured the residents not to worry unnecessarily, but felt that their expressions of uncertainty regarding their exposure and health concerns warranted further attention.
Further support and counseling is needed to help the people affected. It is not just the rehabilitation of the physical infrastructure but the rebuilding of confidence and mental assuredness of the population in these areas of Japan. I believe this type of humanitarian support is the utmost responsibility of all Japanese local governments.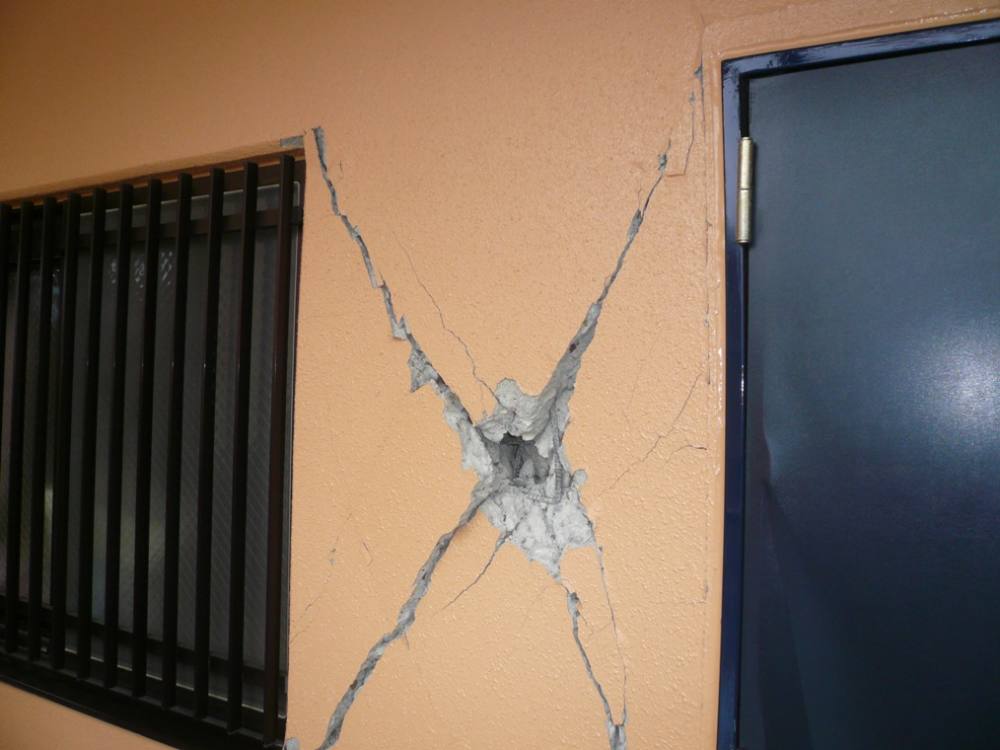 Damaged housing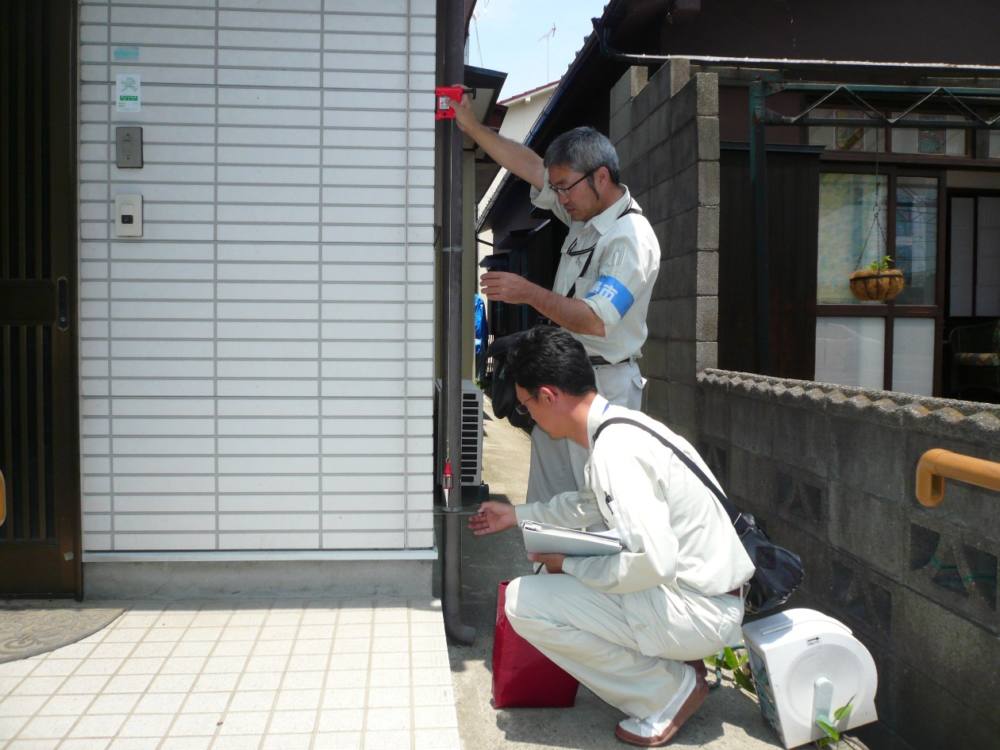 Architectural engineers from the City of Hiroshima investigate damage to housing in Koriyama, Fukushima Prefecture.
For further information, please visit the website.
Naomi Maki