Since March 11th, many local governments around Japan have supported the disaster victims with relief supplies and activities. In this effort, Sakai City has attracted much attention by its unique support utilizing its local industries.
Sakai City is known as "Bicycle Town" because it has so many bicycle-related manufacturers such as SHIMANO INC. After the huge earthquake hammered Kobe in 1995, Sakai City brought a large number of bicycles to the affected area. Although they certainly helped people get around after the transportation infrastructure was destroyed and gasoline was scarce, they often suffered from blowouts due to the debris lying all over. Repair crews had to spend a lot of time fixing tires and many people had to do without transportation.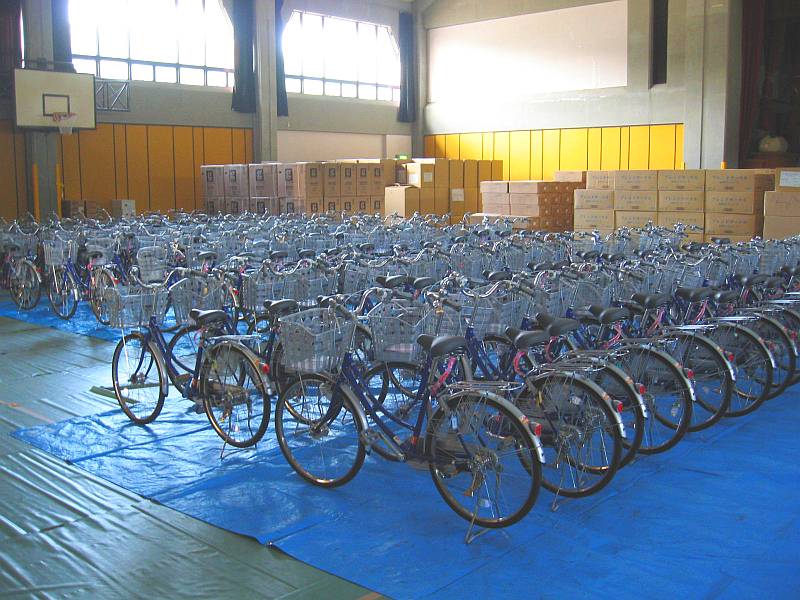 Since then the manufacturers in Sakai City have been putting a lot of effort into preparing for the next disaster, producing specialized bicycles whose tires are filled with gum resin instead of air. And this time Sakai City and the Sakai Bicycle Manufacturers' Association sent hundreds of bicycles with these special tires to volunteer centers in Sendai City and Ishinomaki City (Miyagi Prefecture). The tires of these bicycles won't go flat even if they run over a bunch of nails, so their riders can focus on their volunteer activities. Since then, Sakai City has been continuously converting its own community rental bicycles into ones equipped with the specialized tires and sending them to the affected areas, too.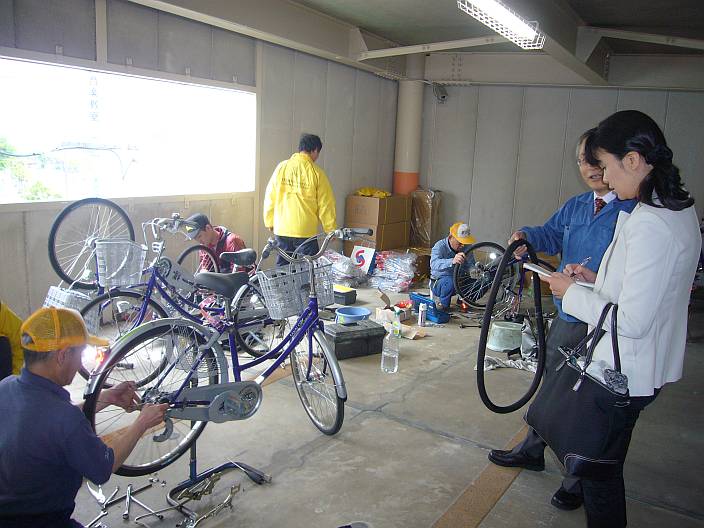 And besides the bicycles, Sakai City is also known as a leading producer of Japanese kitchen knives. So far, it has sent 180 high-grade knives to soup kitchens in the evacuation centers and people in temporary housing.
When it comes to relief activities for people in need, these must be done not for self-satisfaction, but rather to provide support that is actually needed. An unprecedented disaster such as this one provides an unprecedented opportunity to apply innovative thinking and lessons from past mistakes in the relief effort, and we think Sakai City's contributions have been a great example of this.
Keizo Ishibashi