To commemorate the 25th anniversary of the sister city relationship established in 1988 between Saga City and Glens Falls, NY, a delegation from Saga City visited Glens Falls and New York City from April 10th to 15th, 2013. The delegation was composed of 27 members, including the Mayor of Saga City, Mr. Toshiyuki Hideshima, a Chairman of the City Council, Mr. Hisao Fukui, and city residents.
They attended an anniversary event held in Glens Falls and a welcome reception hosted by the Consulate General of Japan in New York.
"The Balloon Festival", which is a famous event in Saga, brought the two cities together. Local balloonists from Glens Falls participated in the Saga International Balloon Fiesta in 1986. They were impressed with the wonderful festival and kindness of local residents, so they prompted their local officials to do an international exchange and to have a sister city relationship with Saga.
At the welcome reception at the Japanese Ambassador's Residence in New York, which was held on the first day when the delegation arrived in the US, the Mayor of Saga City, Mr. Hideshima, explained how this relationship started through "the balloon ".
Ambassador Hiroki, Consul General of Japan in New York, and the Executive Director of Japan Local Government Center, Mr. Ogata, each gave a welcome address at that reception, as well.
The exchange between the two cities is clearly highly regarded, as they have continued to send balloon teams to each other, and they also send student exchange groups to both cities. We are confident that their relationship will continue long into the future and hope it will expand even further.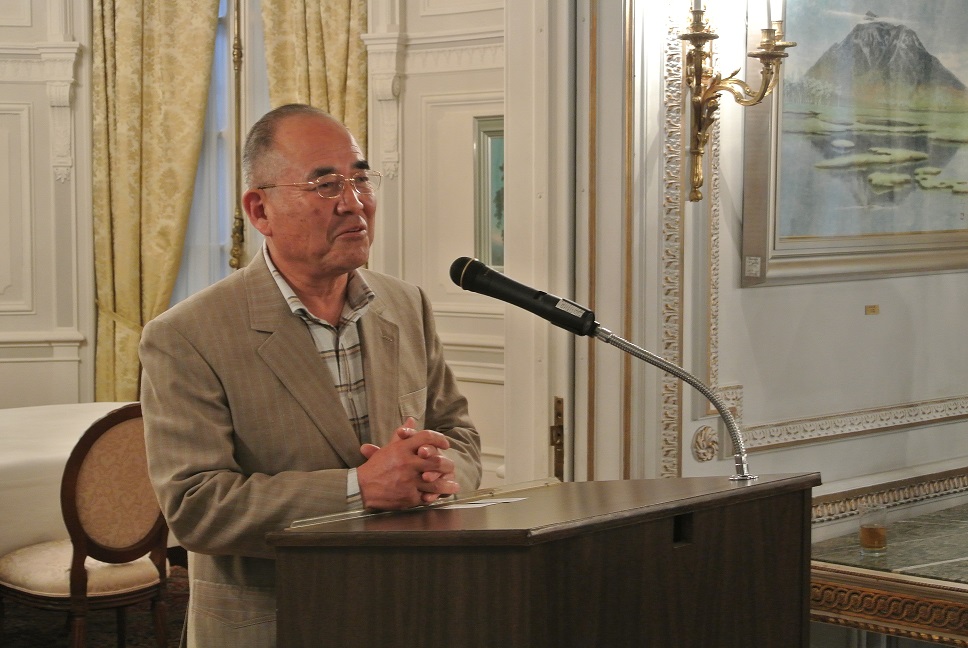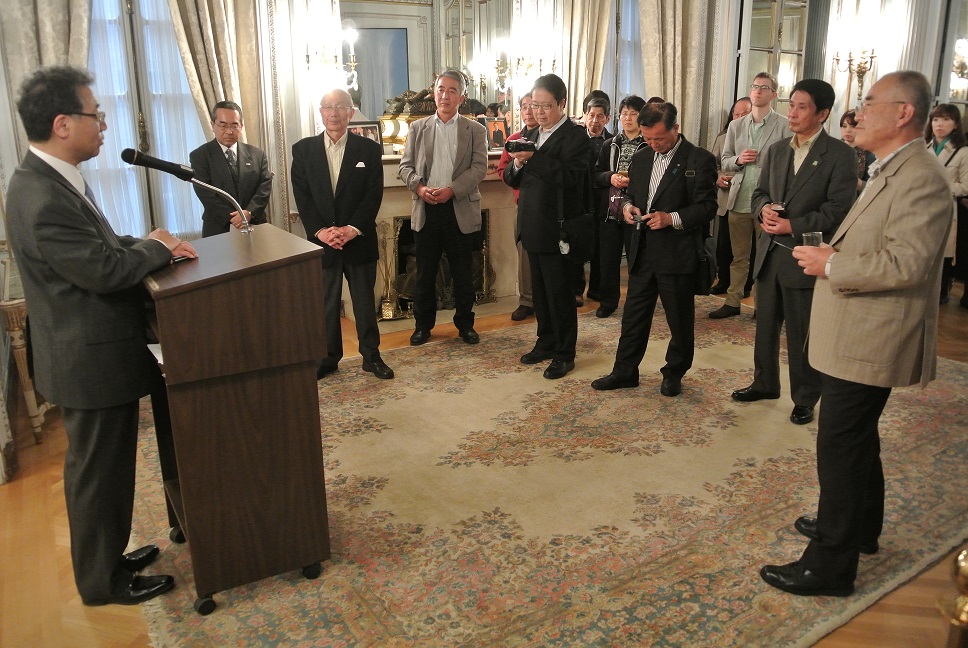 The atmosphere of the welcome reception at the Ambassador's Residence. (At left, the Mayor of Saga City, Mr. Hideshima, and at right, the Consul General of Japan in New York, Ambassador Hiroki )
May 10th 2013
Yukio Yoshikawa
Assistant Director / Representative of Matsue Municipal Government